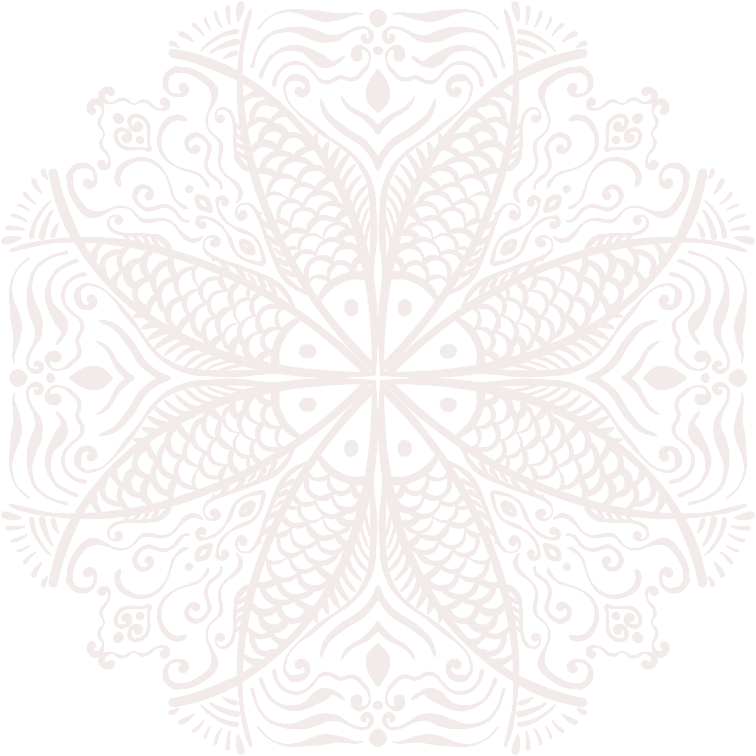 Our Family
Jatra has a large family. A lot of our family has moved on to create their own local brands and adding their unique touch to the story of Bangladesh. We are proud to be a hub for some of Bangladesh's most creative minds.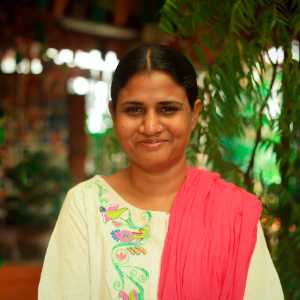 Kolpona Akter
Since 2009, Kolpona has been using her skill in sewing to create the trendsetting attires of JATRA.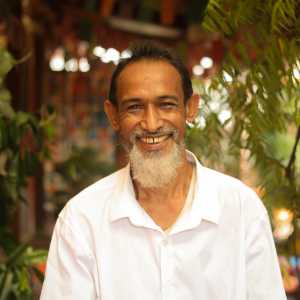 Bellal Hossain
From the very beginning of JATRA, Bellal has been creating the Bamboo & Cane handwoven pieces and Hand Crafted Lamps to make your living more aesthetic. He also weaves recycled sari with jute to create authentic home products.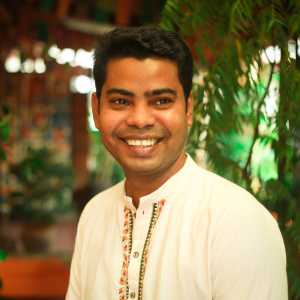 Md. Shihab Mohammad Baten
If you have seen folk art murals on the walls of offices, schools and homes of Dhaka city, they are most likely the work of Baten. For more than a decade Baten has been painting the city with his exceptional artwork. Working with JATRA since 2003 and he has achieved expertise in Hand Painting in Folk Fusion Art form. Skillful of painting anything & on any surface, Baten is here to help you add color to your space.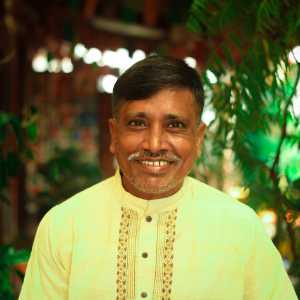 Gunai Ray
Rickshaw painting is being revived throughout the country because of artists like Gunai. He has quietly moved away from the rickshaw and painting the same patterns on just about anything. Traditional Rickshaw Art form of Bangladesh is his expertise. Since 2007, he has been hand painting the signature creations of JATRA in Rickshaw Art form.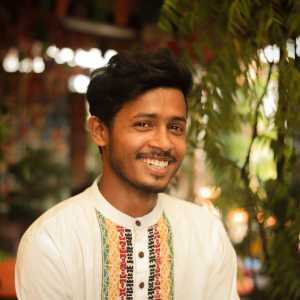 Parvez Mia
Parvez has been working for JATRA since 2013. Folk fusion art form is his expertise. He is here to help you add color to your space.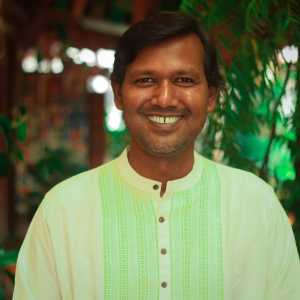 Gourango Chandra Das
Gaurango's silver and copper jewelries have been an important part of Jatra. You can design your own jewelry with the help of his expertise.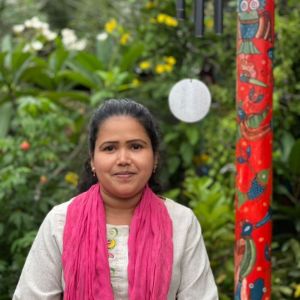 Lila Theta
Lila adds value to our products with her hereditary skills in Kantha stitch / hand stitch. Lila is one of those very few women, who overcame all the limitations that she had faced after being married and then being divorced, and decided to take care of herself and her mother all by herself with her expertise. Jatra feels proud to have someone brave like her.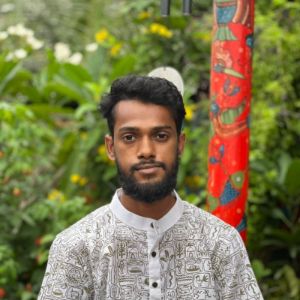 Shirajul Islam
Shiraj came to Dhaka at a very early age to look for work. Jatra could explore his talent in painting and thus decided to patronize this artwork. He has been working as a painting artisan for Jatra for many years and evaluating his expertise with the time.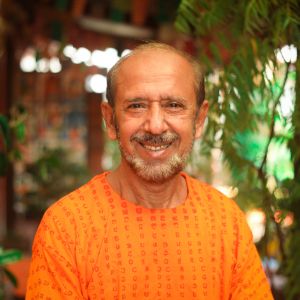 Siddik Ali Sheikh
Anwar is undoubtedly one of the most dedicated and early members of Jatra. He performs all his duties with Heartfelt care to keep Jatra neat and clean. Jatra is not considered as an office but home to this hardworking person.